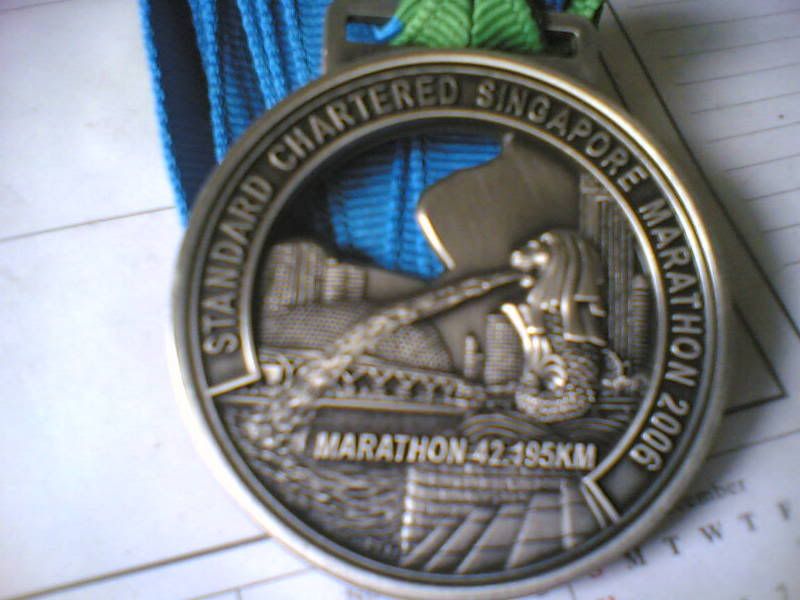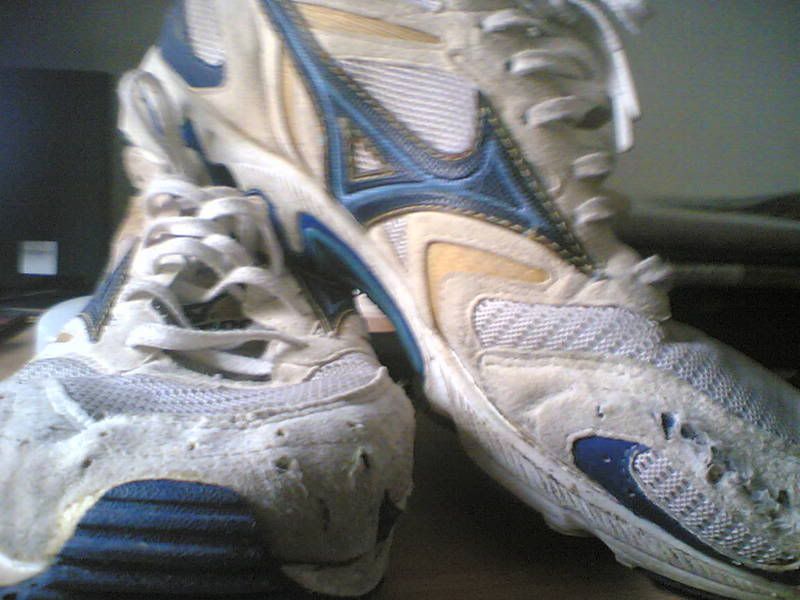 Woo hoo !!
Finished 42.195km today... what an achievement !!! Haha... Some more the timing is way better than last year's. This year was 4hrs 35 minutes, last year's was 5hours and 05 minutes. Slight improvement, guess the training and carbo loading really works. I shall try harder next time and aim for 4hours.
Have pegged myself to Patrick Hoo from the beginnning, but reduced my speed at about 22km. He was maintaining his speed but i had to reduced mine so that i can cope with the remaining 20km. It wasn't a joke loh, the first half was good and easy, while the remaining half was tough and tiring. I was like jogging, walking, jogging, walking to the end of the race. Met many people along the way, it was like a form of gathering just that we were all moving about... Towards the last stretch of the race, about 3oom to the end point, i saw Sharon and Lina among the many many supporters. When they saw me, they cheered for me!! Having people cheering you on is good feeling and with this good feeling, i ran all the way till the end.
Now my legs are darm "soured" aka tired. Machaim become very heavy le... I was like blaming myself during the run, "why do i want to pay $36 to suffer like this ?" Seriously, it is really a self challenge. If you ask me whether i will be joining next year again, my answer will be a big
YES
!!!