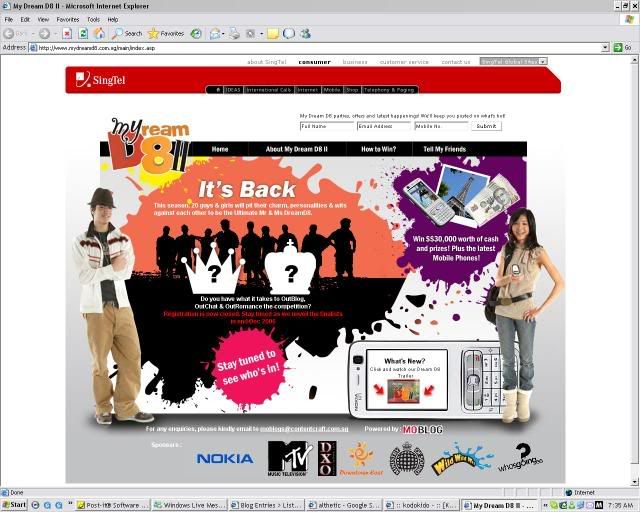 This is a blogging contest organised by Singtel Moblog. And i am in it !!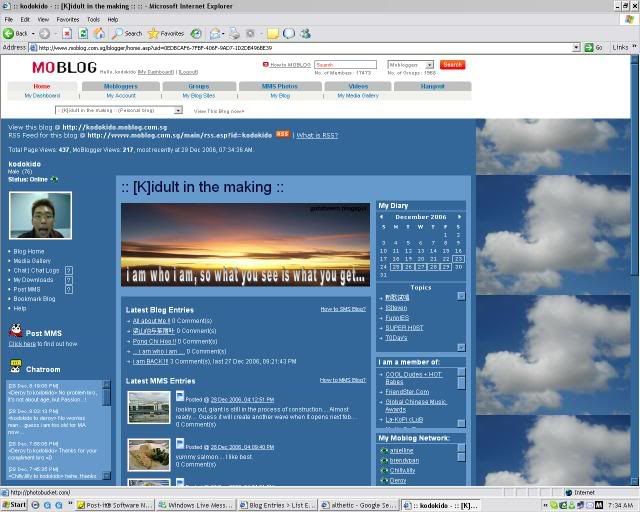 This is my moblog, so will be updating it more frequently. Gohsteven.blogspot.com would be taking a short break for this time being.

This is how the contest works.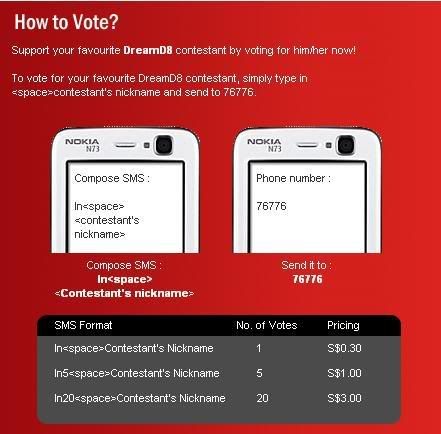 I will need your $$, er, i mean votes to keep me in the contest. Please please please do vote for me leh... Voting starts 3rd Jan !!
Vote for me lah, text : IN(Leave a space)kodokido then send to 76776

THANKS !! ARIGATOU !! TERIMA KASIH !! 谢谢 !!

And the sponsors are...