Notice i mentioned Cecil Street ??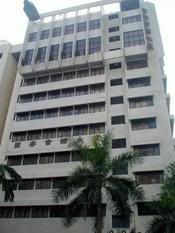 Yes, if you have realised by now, i am blogging in office. Ha ha...


Boss has just left for a meeting at Novena, so he won't be back soon. Woo hooo ~ ~ ~


Anyway, there isn't alot of people in office today ; boss had encouraged most to take leave for today so that they can enjoy a longer holiday. Since yesterday was Vesak Day, by taking leave for today, they will get to R & R for 4 days. Shiok sia...


Yesterday, I slept throughout the whole day. I really enjoyed it since i have not been sleeping enough, or rather, i have not been sleeping well for the past few weeks.


I actually wanted to help Grace for her ATC, but i just got lazy. Sorry Grace !! I know it is not easy to organise an event and the more helpers there are, the better. So Pai sei ~ ~ ~


Hmmm... about the KL trip, we almost changed it completely to Sentosa coz after last Sunday's Luge & Skyride @ Sentosa, we were attracted to the new resort,
Siloso Beach Resort
. For islander's special rate, it is only $190 +++ per night. It will be a totally new sensation to stay in this new resort. Imagine... playing Vball anytime, leeching on Cafe Del Mar's music from our room... wa ha ha haa....