Yup, there is a huge bird nest in Beijing. 
Unless you have been staying in Mars for the past 2-3 years, you should know this 'bird nest' pretty well. The official name for this place is the Beijing National Stadium and 'Bird Nest' is the nickname given to it (as it really looks like one). It was used in 2008 for the Beijing Olympics.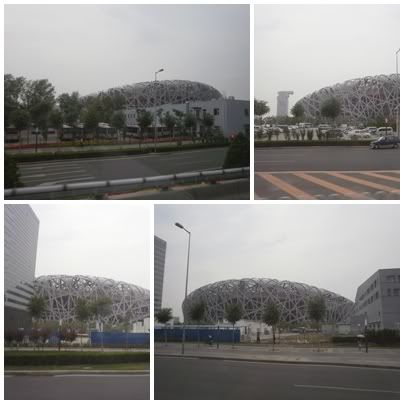 The Bird Nest came into sight as our coach reached our destination.
The design is really unique and it really looks like a Bird Nest.
The weather was hot so this ice pop really came at the right time.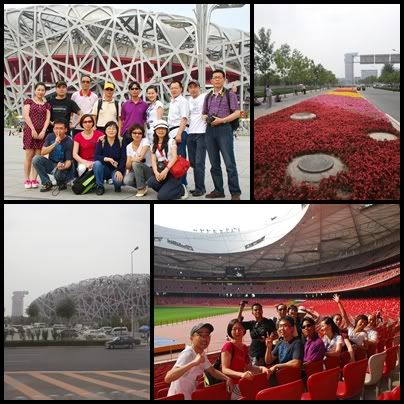 Now say "茄子"
Ready, Set, GO!!!!