All countries have their own unique and famous shopping streets. Singapore has Orchard Road and Beijing has Wang Fu Jing Night Market (
王府井
). There are many shopping malls along this street; some have been here for decades and some were only built a few years back. This is the place you should visit if you are to visit Beijing as there is a fusion of new and old stuff - you can find high-end brands such as Gucci and LV or you can turn around at the corner ahead and see traditional Chinese masks and keychains.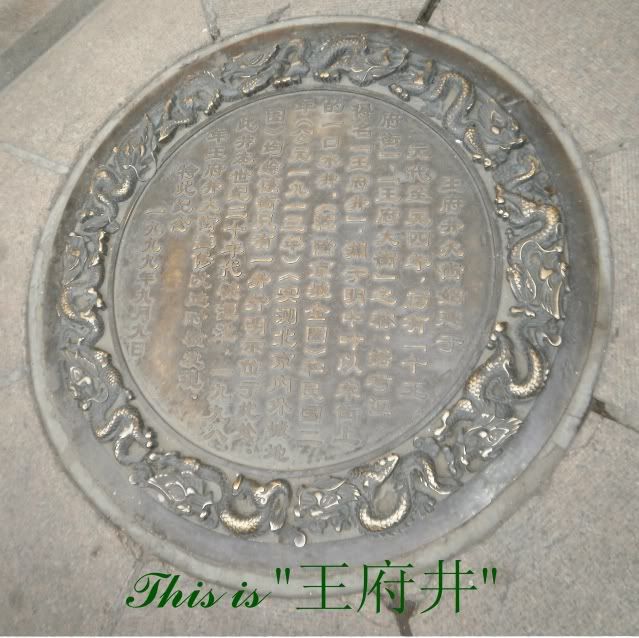 The name of this street is derived from this well. Wang = King, Fu = Residence, Jing = well.
Look at the malls they have here, old ones are being renovated and upgraded while new ones are being built from time to time.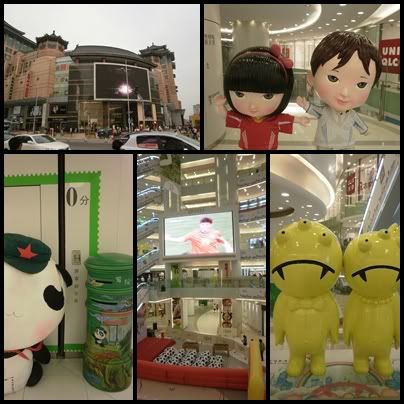 Inside this relatively new mall, I found a Uniqlo store!! Seems like Uniqlo can be found in most of the big cities. The large LED screen was showing a World Cup match and an area was furnished with chairs so that shoppers can sit down and enjoy the matches.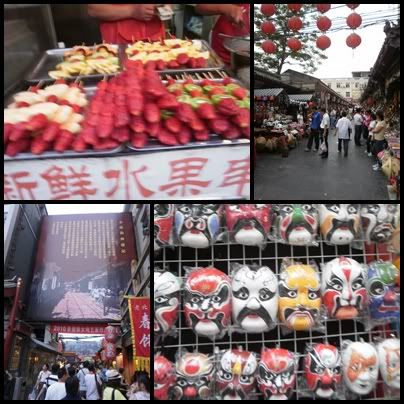 One can find a lot of old Chinese stuff here... I tried the 冰糖葫芦 but didn't like it - too sweet for me.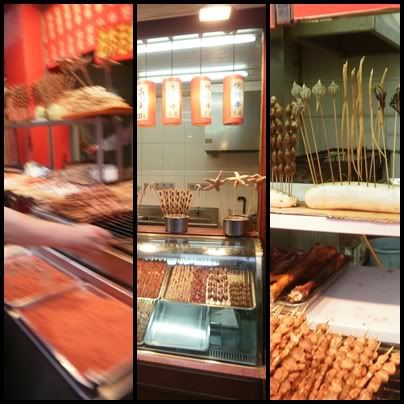 For those who are adventurous enough, you can try the fried scorpions or starfishes...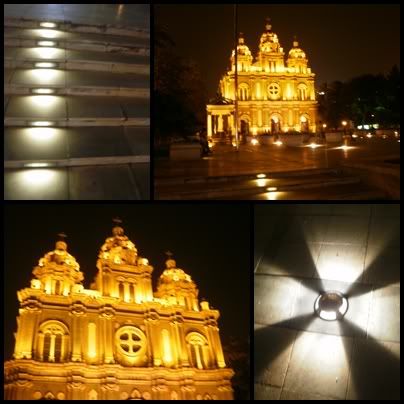 There is a church here, St Joseph's Church. From wikipedia: "
A small church was first established in 1653 on the open grounds by the Jesuit Father Lodovico Buglio.

[

1

]

Later several earthquakes and wars gradually destroyed the church. It was rebuilt in 1904 as a Romanesque cathedral, with strong pilasters and one high and two low vaults displaying a grandiose architectural style. After the restoration in 1980, the church reopened. Because of its geographic location, the Church faces west."
The church as seen in the day.
Some interesting statues along Wang Fu Jing.