Some pictures from my trip to the World Expo 2010 @ Shanghai. There were long queues almost everywhere, waiting time for the Saudi Arabia Pavilion broke the record with 8 hours. This is crazy... Nevertheless, it was an interesting experience and I would recommend people to go and take a look. By the way, the pavilions over at the Puxi side are more interesting and more related to the theme, "Better City, Better Life".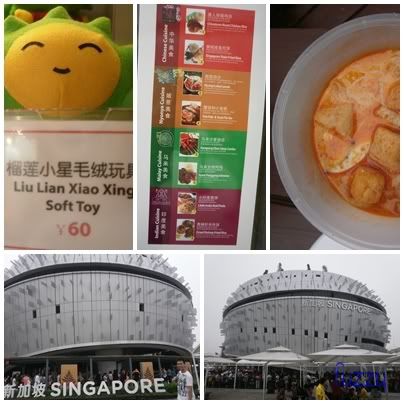 The Singapore Pavilion looks better than the pictures; but still there are other more interesting pavilions in the park.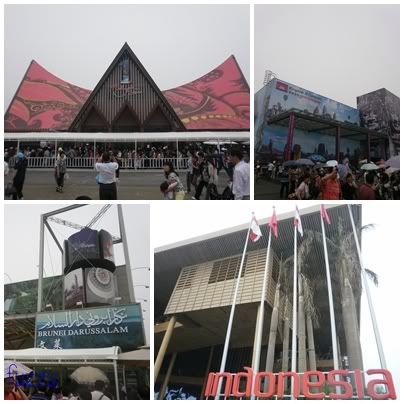 Our Asean neighbors are located near to the Singapore Pavilion.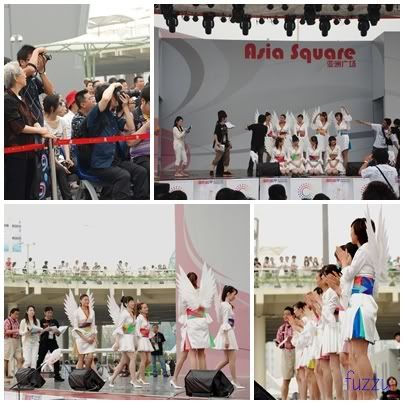 Some performance going on at the Asia Square.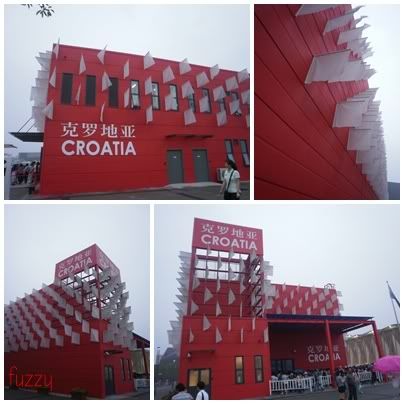 I kind of like the design of this pavilion, simple and nice. 
Canada Pavilion looks good, too bad the queue was too long. As a matter of fact, almost all pavilions have long queues.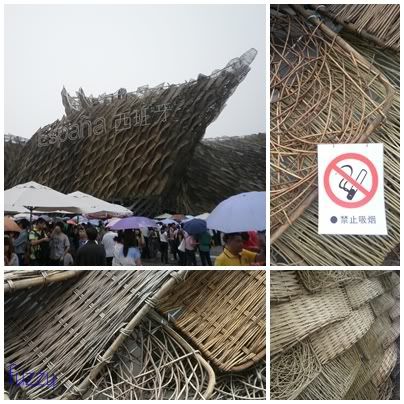 This pavilion has straw mats covered all over it; a lit cigarette will definitely set the place on fire.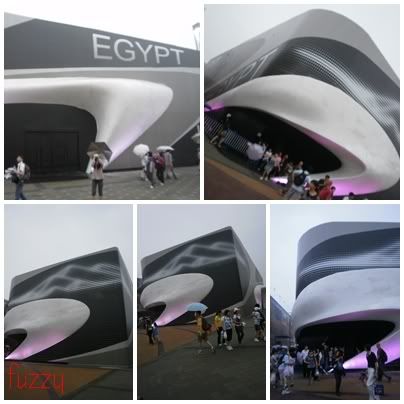 The design of the Egypt Pavilion is quite cool too... look at the curves... 
Because of the long queues, many visitors brought along their own stools/chairs.