Got this from
维基百科 (Chinese version of Wikipedia)
:
Mount Lala, also known as Mount Da Guan, is situated between
Fu Xing Xiang
of Taoyuan County and
Wu Lai Xiang
of Taipei County, it is 2,031m above sea level. In 1986, the Foresty Bureau, COA set up the Mount Da Guan Nature Reserve; together with the southern region of Mount Da Man, they form the Na
tional Nature Protected Area. The plants and animals that can be found in this area are all protected species.
From what I found online, ancient trees can be found at Mount Lala. Visitors will get to enjoy "Forest Shower" (

森林浴)

as they hike along the trails. The name, Lala originated from the Tai Ya Tribe (

泰雅族

) "R,ra" which refers to the action of climbing up to a high point and look far. The people from the Tai Ya Tribe used to climb up the top of Mount Lala to look out for invaders.
I would really like to go to Mount Lala, stay there for a night, enjoy a meal or two and hike through the ancient trees. Now that is what I call enjoying life! Seriously, I think Mount Lala is not on most overseas visitors's radars. Maybe the information on Mount Lala is inadequate so I am going to share what I found online.
So, how to get there?
First, take a coach (every 20-30 minutes interval) from Taoyuan Rear Train Station (桃園

後火車站

Taoyuan Hou Huo Che Zhan) to Da Xi (

大溪

).
From Da Xi, take another coach to get to Ba Ling, Upper Ba Ling (

巴陵、上巴陵). The schedule for the buses are:

07:10 08:30 10:10 11:10 12:45 14:00 16:20 17:40 but only the 7.10am and 11.10am buses go all the way up to Upper Ba Ling.
Where can I stay?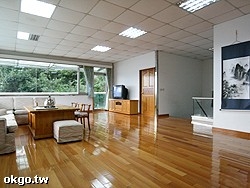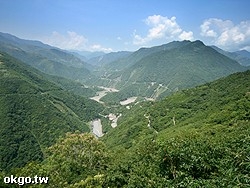 There are many guesthouses to choose from but this particular picture caught my eyes. I think staying here for the night would be the best; imagine waking in the morning with the mountainous view ahead of you... NICE!!!
Contact Number: 02-26922073 03-3912928
Address:
桃園縣復興鄉華陵村8鄰巴陵31之5號